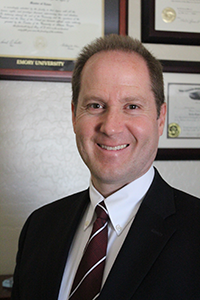 Mr Breger, Esq. is a firm believer that one of the greatest virtues accorded us in the United States is the relative liberty and freedom that we are able to enjoy. If you are charged with a crime you face the possibility of losing that liberty-the duration of which depends on the nature of the crime you have been charged with. Fighting to protect your liberty and to ensure that the State and police agencies do NOT violate our laws and the constitution is of the utmost importance to us at The Law Offices of Kevin Breger, PLLC.
As a former prosecutor at the Maricopa County Attorney's Office, The Law Offices of Kevin Breger's principle criminal defense attorney – Mr. Kevin Breger,Esq.- has extensive experience in the area of criminal law and juvenile law and has successfully taken many cases to trial. Mr. Breger has been able to translate his experience into results for his clients. Mr. Breger has also spent a number of years working at one of the country's premier commercial litigation firms – Beus Gilbert PLLC –where his practice involved complex commercial litigation and enabled him to broaden the depth of his criminal defense practice.
Mr. Breger has over 20 years of experience in the field of criminal and juvenile law. He would be happy to speak with you about putting his experience to use to help with your case.